Drive Honda Safe in Santa Cruz, California
The Lane Departure Warning (LDW) system is just another way Honda
drivers are staying safer on the road. LDW uses a camera devised to recognize lane markings, so the system can identify when the vehicle is about to leave its lane. If the vehicle begins to move out of a detected lane without a turn signal activated, the LDW system advises drivers to take appropriate action through audible and visual alerts.
The LDW system helps prevent both accidental and unsignaled lane changes, allowing drivers to avoid a run-off-road accident or collision with another vehicle. LDW is the one driver-assistance technology you can't be without, because this cost-effective system could save you thousands of dollars in crash repair. Don't risk driving your vehicle unless it's equipped with Lane Departure Warning.
The LDW system engages at speeds of 45 mph and above on relatively straight or slightly curved roads. There are certain conditions under which the system may not engage or operate, including during inclement weather and when there is extreme interior heat, and it will automatically suspend operation when the brakes are applied or the turn signals are used.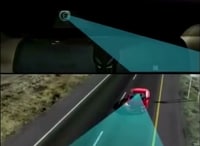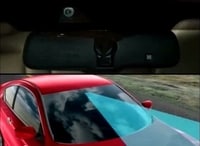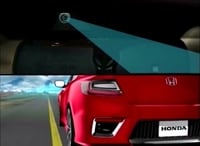 Drive safer today when

you choose a

Honda vehicle from Ocean Honda equipped with Lane Departure Warning! Click
here
to shop our new Honda Inventory.