Make Car Keys Optional with Honda's Smart Entry System in Santa Cruz, California
What is more irritating that losing your car keys right when you need them most? Now you can be key-free, thanks to Honda's Smart Entry system with Push Button start.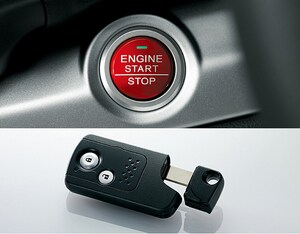 You can unlock your Honda car by just touching
the inside of the door handle, a
s long as the Smart Entry remote is with 32 inches of a front door. Your engine can now be started key-free by s
imply stepping and holding down on the brake pedal, then pressing the engine start-stop button.
To turn the engine off, make sure the shift lever is in park, and then just press the engine start-stop button again.
Lock your car key-free b
y pressin
g the door lock button on the outside of the driver's or passenger's door handle after getting out of the car. Have you ever locked your keys in the car? Not anymore, because your Honda's doors
will not lock until the Smart Entry remote has been removed from the car. The trunk can be easily accessed by pressing the trunk release button under the trunk handle, whether the engine is running or not.
Don't ever waste time again searching through a bag or purse for lost car keys, because you don't need them when your vehicle has Honda Smart Entry. If your vehicle doesn't have this amazing feature, well, what are you waiting for? Le
ave the car keys behind on your next road trip from Santa Cruz to San Jose or San Francisco (SF) CA!
Come on down to Ocean Honda today to get an incredible Honda vehicle equipped with Smart Entry!
Click
here
to shop our new Honda Inventory.