An exclusive look inside Honda's hall-of-fame car collection
Here at Ocean Honda, we know all about having a full lot of new Honda's. But we can't compare with Honda's secret car museum in suburban Los Angeles, featuring dozens of classic Honda vehicles!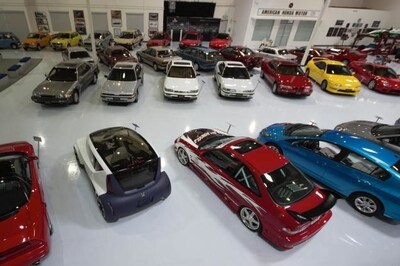 Honda's private museum is essentially a warehouse that serves as a showroom of Honda's greatest accomplishments since 1970. Almost any Honda vehicle that you can imagine is probably in mint condition in the museum, from the Accord to the Civic Shuttle and the Honda N600.
"There's nothing in here that isn't stock, per se," said Dave Heath, senior manager of Honda's auto show displays. "It goes from humble beginnings to every car. We picked the ones that propelled us forward in the marketplace."
Click here
to view more photos of classic Honda vehicles!
The classic cars in Honda's museum all began life as new vehicles, and you can get a new Honda today at Ocean Honda, near Salinas CA.
Click here
to shop our New Honda Inventory!
Pic: Jeff Jablanksky