Test drive the new 2016 Honda HR-V crossover in Santa Cruz, California

Honda's brand-new HR-V crossover plans on making a big splash this summer season. A remarkable 6,381 HR-Vs were sold during May's final two weeks, triple the amount than any other automaker has achieved in the first month with a new model in the subcompact SUV segment.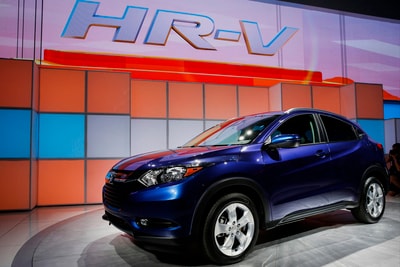 The HR-V is appealing to not just Honda lovers, as evidenced by the o
ne-third of HR-V buyers that are first-time Honda customers. The HR-V, due to its low starting MSRP of $19,995 it appeals to a wide band of consumers no matter if gas prices fluctuate.
"This is a small crossover that people will look at as the ultimate hedge against everything," John Mendel, executive vice president of Honda's U.S. sales unit, said in a phone interview. "I think, personally, the car is going to be a home run, but we'll bear that out over some time."
What are you waiting for?
Click here
to shop Ocean Honda's New HR-V Inventory!