Easily Schedule Service For Your Honda Car in Santa Cruz, California
You're driving down Soquel Road in Santa Cruz CA when suddenly your Honda Accord's Display Audio lets you know that your engine check light is on. What's your next move? Do you cruise into the closest quick lube you see? Do you try to search for a phone number online for Ocean Honda? Do you just hope the light will turn off on it's own?
When you use the
HondaLink Connect App, it's easy as using an iPhone app or your Accord's Display Audio system. The HondaLink Connect App lets you easily schedule a service appointment with Ocean Honda by seamlessly connecting your Honda car to your compatible smartphone.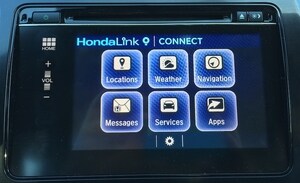 The HondaLink Connect App is the simplest way to schedule a service appointment for your Honda vehicle. You don't need to look up a phone number, you don't need to log onto a website, you don't even have to leave your car. Easily schedule a service appointment either using your iPhone or your Display Audio system in your Honda vehicle.
Save time, some money, save frustration and ensure quality service when you schedule your next service appointment at Ocean Honda using the HondaLink Connect App. When it comes to your new Honda Accord, why would you take it anywhere else?
Watch the video below to see how easy it is to schedule a service appointment at Ocean Honda!
You can now
care for your car no matter where you are with HondaLink Connect, available now at Ocean Honda.
Click
here
to shop our new Honda Inventory!