Don't Forget To Fall Back This Weekend In Santa Cruz, California
November is quickly approaching, and you know what that means: the end of Daylight Savings Time! The time falls back an hour on November 1st at 2 a.m., so make sure to adjust your clocks before going to bed after your Halloween night festivities, or else you'll be accidentally showing up to work on Monday an hour before everyone else!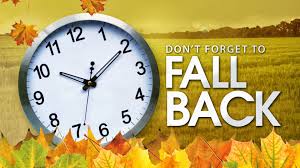 If your Honda is equipped with the Display Audio touchscreen, changing the time couldn't be simpler. On the touchscreen, touch the clock icon, and from there select "Clock Adjustment." Then use the Up/Down keys to make the time "fall back" one hour, and press "Ok." That's it!
And if you have the automatic daylight function turned on, then your vehicle's clock will adjust accordingly on November 1, so no need to adjust every time Daylight Savings Time begins or ends!
For more information, watch this video below for a visual guide, and to see other settings options of the Display Audio.
If your current ride doesn't have a Display Audio touchscreen, you're missing out! Click
here
to shop Ocean Honda's new online Honda inventory and upgrade today!
Stop by Ocean Honda at
3801 Soquel Dr in Soquel, CA
to spend some time with your salesperson
if you have any questions or cannot figure out how to change your clock.